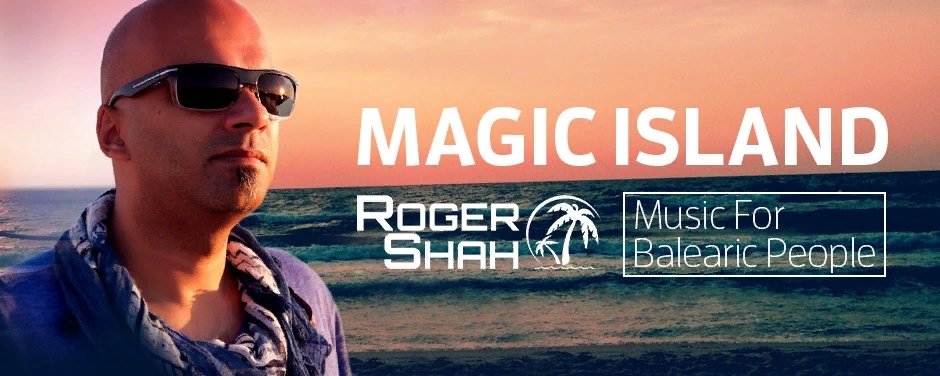 Check out my weekly 2-hour radio show "Magic Island, Music for Balearic People" where I play all my newest tracks and remixes as well as all my favorite tracks of the moment.
The first hour is dedicated to melodic and uplifting trance and the second hour is branded as Magic Island Deeeo where I play more balearic, progressive, deep house, melodic house & techno.
Hope you enjoy my weekly sets and hope to see you at my live shows around the world.
Now have fun out there and take care.
Your, Roger Shah
Слушать онлайн новый выпуск Roger Shah – Magic Island онлайн бесплатно
На сайте Trance Century Radio Вы можете бесплатно слушать онлайн песни и радиошоу Roger Shah – Magic Island в формате mp3. Лучшая музыкальная подборка и альбомы исполнителя roger-shah.
Also you can find all episodes of radioshow Roger Shah – Magic Island Free Listen and Download MP3
Ближайший эфир:
Слушай и добавляй плейлист VK:
Tracklist:
No playlist
1.RonconeOfficial – What Makes You Feel Alive.
2.MiroslavVrlik – Static.
3.R-TEC – Alive.
4.Craig Connelly & Alexholmesmusic – Anything Like You.
5.Solis & SeanTruby – Stand Off.
6.DreamLifeTrance & AGunichev – Maybe Someday.
7.PeterSantosdj – End Is The Beginning.
8.XiJaroAndPitch with Paipyofficial – Evija.
9.GenzuruMusic – Artemis.
10.JamesDeTorresMS – Mind Crisis.
11.PierrePienaar & Rob Dalby_Music – Solstice.
12.Moonwalkdjs – Elessar.
13.Sensesofmind – Polarized.
14.Etherwavemusic – Sansa.
15.Warung – Mujer De La Noche (JOBE Remix).
16.The Advocate feat. Aves Volare – Deep Inside.
17.Shamans – Miles.
18.Morttagua – Anunnaki.
19.Jose_Amnesia – Rockets.
20.Half Of Me – Going Now Here.
21.Monoverse – We Are.
22.Аirwavemusic – Sunday Break (2020 Re-Invented Mix).
23.Dominikeulberg – Goldene Acht (MINDAGAINSTOFC Remix).
24.Roger Shah pres. Jukebox 80s – Daytona.